SHEILA CAMPBELL-LLOYD
Executive Coach, Coaching Supervisor
INSIGHTFUL COACH, HIGHLY QUALIFIED PROFESSIONAL

Sheila's way of working:

Sheila is an insightful and intuitive coach, supervisor and facilitator, who is able to get to the heart of the matter quickly. Her supportive, empathetic and yet quietly challenging approach enables her clients to identify issues and then to take practical action towards positive change. Sheila is passionate about helping her clients learn more about themselves and she inspires positive self belief.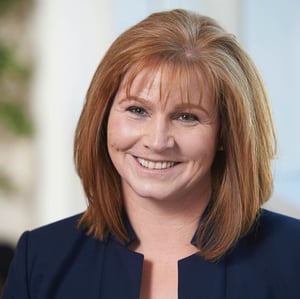 MAIN AREAS OF EXPERTISE
Leadership Team Coaching
Executive Coaching
Coaching Supervision
Neuroscience in Coaching and Leadership
"Sheila has been providing me with executive coaching for some time now, which I have found absolutely invaluable. Her innate ability to draw out - and optimise - skills and qualities within me has proven their worth in continuing my own personal development, realising benefits to my business environment and on a more personal level also. Whilst being very focussed, astute and with an excellent business brain, Sheila is also very personable, observant and can very quickly identify what areas need development and strengthening to improve overall skillsets and abilities. I am now working through my second tranche of coaching sessions with Sheila and have no hesitation in recommending her to anyone seeking to realise their full potential. Indeed, Sheila is now working with a number of colleagues - so what better recommendation that continuing repeat business!"
SHEILA'S BACKGROUND
Sheila has over 20 year's senior operational leadership experience across both the public and private sector - working mostly in construction and environmental management.

Since 2013 Sheila has been running a coaching, supervision and leadership developmet company called Inner Works.
In her work Sheila draws from both her business experience and her extensive coaching skills and knowledge to support leaders systemically to achieve positive and lasting behavioural change, and to improve business performance and results.

In her Coaching Supervision practice, through either small groups or one to one, Sheila creates a safe space to help her supervisees unpack and reflect in a systemic way on their practice. Sheila supports her supervisees to bring the absolute best of themselves to their works with their respective clients.

Sheila's academic research interests are in applied neuroscience in coaching/ leadership and the development of 'self'. Sheila lectures regularly on applied neuroscience in coaching and leadership and is lecturer and member of faculty with the Academy of Executive Coaching (AOEC).
TRAINING AND ACCREDITATION
MSc Neuroscience & Psychology, Kings Collage London (in process)

Advanced Supervision - CSTD London

Post Grad. Diploma Organisational Supervision (distinction), Ashridge Hult Business School

Therapeutic and core Supervision, CSTD London

MSc Coaching & Behavioural Change (distinction), Henley Business School

Diploma Executive Coaching, AoEC


Certificate in Systemic Team Coaching, AoEC
EQi Psychometric assessor

Accredited EMCC Global Supervisor

Accredited EMCC Senior Practitioner

Accredited International Coaching Federation (ICF) Professional Certified Coach (PCC)*

Accredited Ashridge Hult Business School Supervisor

Accredited Henley Business School Executive Coach


Member of AC/ EMCC/ ICF