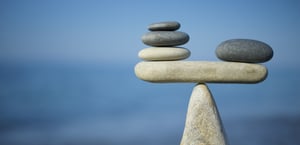 People seek meaning and significance in their work
We want to be part of something bigger than ourselves, doing something that matters, makes sense, creates meaning – has value. Values drive action and enable commitment to the organisation - or push away from it.
Values are the foundation of organisational culture
Shared values guide leadership and day-to-day activities in a flexible, and meaningful way. Shared values facilitate collaboration and increase predictability.
Values communicate to everyone what is important to us as a company and what we hold dear in ever-changing situations. For example, one of the Juuriharja's values is the Hunger for Excellence. It means that it is important for us to always do our job well and strive for continuous improvement. This is true in different situations, as the context and content of our work changes, from one client, situation and project to the next.
At their best, values are the core of an organisation's culture, a warm core current that constantly draws you in and toward something, and determines policies, choices and practices in everyday situations.
The process of defining values is dialogical and invites different perspectives
The whole staff should be invited to discuss and identify values and, at important turning points in an organisation's history, it is useful to involve other key stakeholders as well. This way the values will be genuine and shared.
Once the values have been identified, begins the implementation. How do we work in accordance with the values, anchor them in everyone's daily work, and in the management system to guide the operations? Values are need to be translated into value-based behavioural guidelines and competence definitions. Part of the process is to ensure that practical interpretations of values are ethical, so that they can withstand even intense pressure.
Effectiveness through successful implementation
The effectiveness of core values is achieved when both content and implementation are successful. Unfortunately, values that are glued on, defined by small group or by management alone, often create embarrassment and cynicism among staff. Likewise, if values are created together and then allowed to be forgotten, the threshold for renewed enthusiasm can be higher than before. It is therefore worth planning and implementing both the definition and the implementation process carefully.
Would you like to discuss further?
Book an appointment from our calendar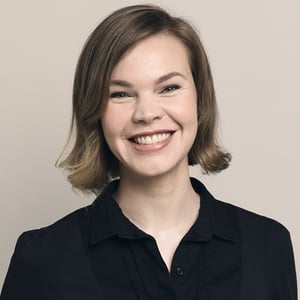 TOUCH
Jenna Nordman
Master of Laws, consultant, Ethics Manager
+358 40 724 9889
To my calendar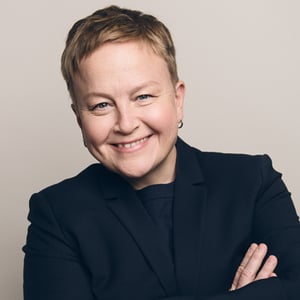 TOUCH
Erika Heiskanen
Master of Psychology, partner, licensed psychologist
+358 40 746 6798
To my calendar
JUURIHARJA BLOG
Read more about our coaches' thoughts on ethical leadership, corporate social responsibility and whistleblowing.