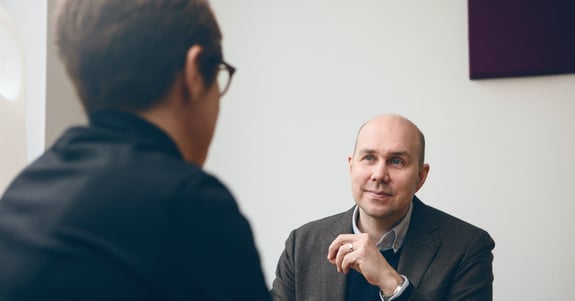 Coaching
Coaching accelerates the achievement of goals in a sustainable way
Who will expand and challenge your thinking? And who supports you when the going gets tough?
In the working life, there are many situations where a team leader - or other key person – benefits from coaching. What these situations have in common is that they often involve uncertainty and there is no one right way forward. An external professional coach provides then an effective thought partnership. Coaching provides a safe space to explore different perspectives and to be challenged in terms of one's own beliefs and habits.
Typical situations for coaching are:
Role changes, e.g. from expert to project manager

A variety of challenging situations

Developing self-leadership and prioritisation

Maintaining well-being and focus in the midst of growth and pace

Developing cooperation with different stakeholders and different people

New strategy and organisational changes
In addition to accelerating the achievement of goals in a sustainable way, coaching also generates other benefits:
strategic thinking and holistic understanding develops

improved ability to operate in a complex environment

in-depth analyzed alternative solutions and decision-making

greater clarity of focus

new strengths are found and old ones are clarified

encouragement to try new things



understanding of the impact of one's own actions and the means of influencing improves

reflection becomes a regular practice

thinking skills develop

self-understanding deepens

energy and enthusiasm are generated
Coaching is always a unique process. It can be an individual process or group. The process starts with a discussion on objectives and ends with a discussion on results. Often, to support effectiveness and further development, a follow-up meeting is organized about three months after the end of the process.
"Juuriharja's fresh, direct and natural approach gave us a nice boost to our goal of brightening up the spirit of working together and increasing collaboration between our different offices. Our staff particularly appreciated Juuriharja's concrete way of coaching and effective method of engaging our people."
JUURIHARJA BLOG
Read more about our coaches' thoughts on ethical leadership, corporate social responsibility and whistleblowing.