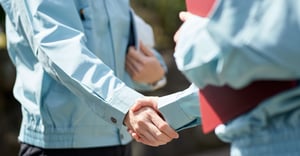 Alliance coaching
Collaborative project models in the construction industry, such as alliances, require excellent collaboration skills.
Whatever the project model, successful collaboration between people is critical in construction projects.
When collaboration becomes functional, complex cooperation and even difficult things go smoothly, things get done efficiently and effectively. Not to mention the energy, well-being and innovativeness that good collaboration creates.
A good agreement creates a framework for good cooperation, but does not guarantee its success. Good cooperation starts with genuine collaboration and open interaction at the negotiation and agreement phase and continues with the systematic and continuous development of an ever extending group.
Juuriharja has been involved as an expert in developing collaboration since the very beginning of the Finnish alliance history. We help our clients in the development of their collaboration skills in three different phases:
Strengthening collaborative capabilities and capacity in their organisation more widely, so that the necessary competences will be quickly established well before the project starts.

Getting involved in and succeeding in collaborative projects requires building a strong level of collaborative skills well in advance of the project.

In building collaboration competence, we will cover the basics on topics such as: collaborative project models, skills required in the competition phase, workshop methods, systematic team building, leveraging human diversity.
In the tendering phase of a project, coaching a team to become a winning team
The tendering phase of a project is typically a complex and demanding process, where the collaboration skills of the tender teams is assessed as a key part of the overall selection criteria.

During the tendering phase, our coaches help the tender team to develop the areas to be evaluated in the competition phase. Coaching topics include, among other things, building a winning team, effective and systematic workshop methods, participatory and visual tools, as well as continuous improvement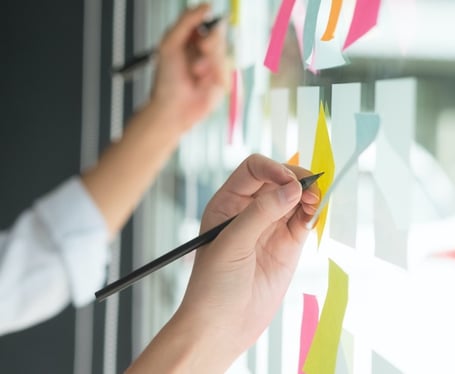 Ensuring project success and continuous improvement during the project development and implementation phases
Once a project has started, it is typically a multi-year collaboration, with many different situations along the way

Collaborative projects typically have certain phases where the dynamics of collaboration is particularly important. These include transitions between the development phase, the implementation phase and the deployment and maintenance phases. There are also many critical decision making points in projects where the effectiveness of collaboration is key to quality decision making.
In projects, we typically support the leadership and management of the project, through project managers, management team and project team. The systematic development of working methods, starting from meeting practices to continuous improvement procedures, is also essential. All development should aim at building a strong culture of trust – which is the essence of a collaborative project.

Project evaluation and development can also be systematised using Alliance Audit procedures. Alliance audit starts with an investigation phase, including a tailored questionnaire and interviews, as well as a possible targeted observation. Based on these, a more detailed focus for a joint development workshop will be planned.
Would you like to discuss further?
Contact us - we are happy to help!
JUURIHARJA BLOG
Read more about our coaches' thoughts on ethical leadership, corporate social responsibility and whistleblowing.