Merja Kumpulainen
MA, marketing & communications
EMPATHETIC LISTENER, STRATEGIC COMMUNICATOR
Merja has a long career in international marketing and communications, with over twenty years of experience in these fields.
Merja's main focus has been on marketing and communications planning and implementation. Producing engaging content for different platforms and channels is close to Merja's heart - and she always strives to provide the best possible customer experience for our clients and those seeking information about our company.
Trained as a humanist, Merja is always happy to listen and help. She is a team player aiming for excellence.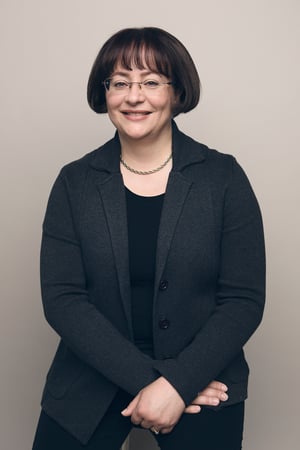 MAIN AREAS OF EXPERTISE
b2b marketing
branding
external and internal communication

content production

marketing automation
digital marketing
SEO & SEM
social media
websites
videos
Changez vos opinions, gardez vos principes ; changez vos feuilles, gardez intactes vos racines."
MERJA'S BACKGROUND
Merja attended the French-Finnish school in Helsinki and has enjoyed learning languages and discovering new cultures from an early age. After high school, her love for the French language led Merja to continue studying French language and translation theory at the University of Helsinki.
One of her minor subjects was the orthography of Finnish, an important skill for all translators. Merja was also inspired by the International Business Linkage Program at Helsinki University of Technology, which offered a broad minor in marketing and international business.
After graduation, Merja quickly moved on to marketing positions at Vaisala Oyj, where she spent almost 10 years, first taking care of marketing activities in France, then on European level and finally on a global level. Her career then took her to the Linde Group and she worked as Communications Manager for the Nordic and Baltic region.
Merja started at Juuriharja in the beginning of 2021. After working in publicly listed companies, Merja was attracted to Juuriharja not only by the business she found particularly meaningful at this stage of her career, but also by Juuriharja's values and great team members.
EDUCATION AND COURSES
University of Helsinki, FM, Romance philology

Helsinki University of Technology, International Business Linkage Program (International Business and Marketing)

DigiPRO - diploma in digital communications, ProCom – The Finnish Association of Communication Professionals
Change Management, People Centered Implementation, Change First

Media training: Tekir Communications Agency, Helsinki

Media training: Tekir Communications Agency, Helsinki
Media training: ProCom – The Finnish Association of Communication Professionals