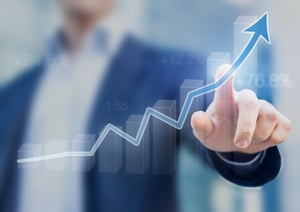 Leadership assessments
Tried and tested indicators for leadership development.
Measuring and developing leadership
What kind of leadership and leadership skills does your organisation have? How well do managers and executives know themselves and their own style of working? How is leadership perceived?

Leadership makes or breaks an organisation. Good leadership makes an organisation successful, thrive and grow. The level of leadership is also the glass ceiling of an organisation. Leadership development should be based on tried and tested indicators to guide and focus development efforts.

Measurement helps the feedback recipients to recognise where to focus their development efforts. By identifying one's own strengths and resources, one will gain enthusiasm and energy for development.
Measurement can be used to understand:
- ethical leadership competences (Leadership EDGE© 360°)
or
- operating style (DISC, Peili, and other operating style 360° or self-assessment tools)

We are happy to help you choose the most appropriate tool and will develop an effective leadership programme to support your development.
JUURIHARJA BLOG
Read more about our coaches' thoughts on ethical leadership, corporate social responsibility and whistleblowing.