Fill in the form on this page and download the free guide
Why and how to compile a code of conduct?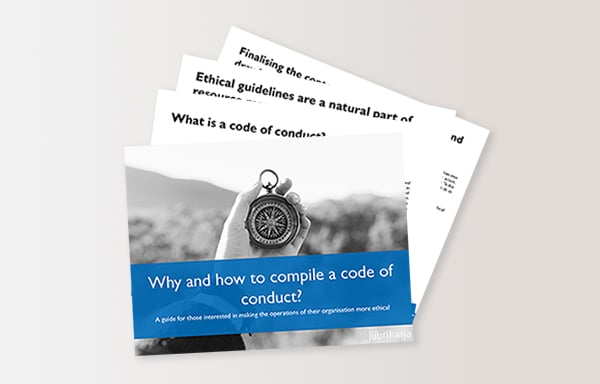 Code of Conduct refers to an organisation's own principles of good business conduct or ethical rules. It is a self-contained document drawn up by an organisation for itself to guide the current and future actions of its management and employees towards its objectives.

An ethical code or code of conduct helps an organisation to operate convincingly and safely in a networked and international environment.

This guide provides answers to questions such as:
What is a code of conduct?
Why is a code of conduct needed?
The guide also explains the contents of a code of conduct.

Download the quick guide by filling in the form below. The guide is completely free of charge.