Christina Forssell
Master of Science (Econ.), Executive & Leadership Coach
INSIGHT-EVOKING COACH, INSPIRING CATALYST, INTEGRATOR OF THOUGHT AND ACTION
Christina is an internationally certified coach with a great passion for enabling people to create new insights and more inspiring leadership for themselves and others.

Christina has worked for close to 20 years as an Executive and Leadership coach and coaching partner serving business executives and key personnel, as well as elite athletes. She has published books on coaching and mental coaching, among other topics.

Christina's previous work has focused on international marketing and branding assignments. She is also a former national team footballer, who has been elected to the Finnish Football Hall of Fame, among other nominations. Thanks to her excellent language skills, Christina is able to assist our clients in several languages - Finnish, Swedish, English, and German.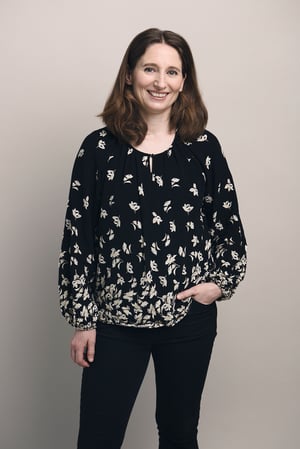 MAIN AREAS OF EXPERTISE
Coaching (individual, group, team and mentor coaching)
Coaching-skills and coaching-based leadership
Self-leadership
Executive presence
Success as a team
Well-being and stress management
Managing tension in challenging situations
Individual and team-level assessment profiles (e.g. Extended Disc, HUCO 360-Wellbeing Navigator, iE9-Enneagram Report)
"
Christina is a brilliant and inspiring coach who was able to create a relaxed and trusting atmosphere in our team. At the same time she coached us to coach our own employees."
CHRISTINA'S BACKGROUND
Christina has been working as a coach and mental trainer since 2004, when she moved from being a Brand Manager in an international forest industry company to becoming an entrepreneur. For the last almost 20 years she has served organizational leaders, front-line managers and teams in the private, public and third sectors. She is one of the first certified coaches in Finland and has published a book "Manager and Coaching - insightful coaching as a management tool" together with a former colleague.
Christina currently lives in Helsinki, but she has lived in Sweden, Germany and the USA for more than 15 years. She is also a former international footballer who became passionate about mental training and self-leadership while still playing.

As an internal development consultant and coach, Christina has also had an impact for Helsinki Social and Health Services, supporting leaders to put coaching-based leadership into practice in their daily lives.
Her passions include continuous development and being inspired again and again by the workings of our own minds and the secrets of empowering interaction.

Examples of Christina's recent assignments:
Coaching an experienced financial executive on coaching-based leadership and personal well-being
Coaching a team of senior managers in a public administration in the midst of constant change
Coaching a member of the management team of an international company on the topic of "executive presence"
Creating content for an online course on self-leadership for an organization in the public sector
TRAINING AND CERTIFICATIONS
Coach courses: ACE & ELE-programs (ICF-certified) by the Academy of Coaching Excellence 2020

Integrative Enneagram Coach Training & certification 2018

Certified Mind-Body Bridging Coach 2017

Mindfulness and coaching 2017

PCC-certified Coach (ICF) 2012

Certified Firework Career Coach 2011
NLP Master Practitioner 2009
Extended DISC facilitator training 2009
Certified Stresscoach (Sweden) 2006 & studies in Mental Training (Sweden) 2005-06
Studies in psychology (40 study points), University of Stockholm, Sweden, 2004
M.Sc. (Econ.) 1999, Swedish Business School of Economics and Business Administration (Hanken), Helsinki/Finland; including studies at Franklin Pierce College, USA (international business)