Månna Godenhjelm
Master's of Economics, Executive Coach
A CHALLENGING SPARRING PARTNER, APPRECIATING DIVERSITY AND RENEWAL
Månna has over twenty years of experience in change management - both as a business responsible leader and as a professional coach.

As a coach, Månna is particularly inspired by bringing out latent potential, the energising effect of clarifying ideas and creating operating models that promote renewal. All aspects that increase sustainable well-being and performance for people and organisations alike.

In her coaching, Månna combines her practical leadership experience with a brain-based coaching framework. Månna moves flexibly from the holistic to the detailed, is empathetic yet demanding and boldly uses intuition whilst being analytical. Methods are chosen according to objectives and situation - effectiveness is key.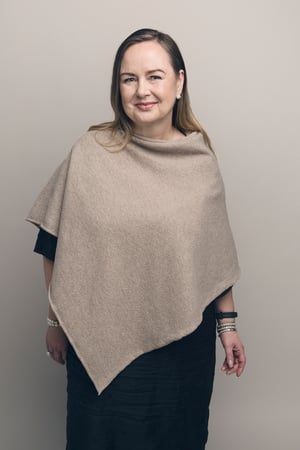 MAIN AREAS OF EXPERTISE
PERSONAL COACHING:


Growing as a leader in strategic change
Taking on a new role in a sustainable way, strengthening the team
Interaction and collaboration in challenging situations
Coaching-style leadership
HiPo Coaching: Towards a new role
TEAM COACHING:
Executive Coaching: A cohesive leadership team
Diversity as a team strength
Interaction, team dynamics and collaboration
Capacity for change and renewal
Team coaching for close managers: developing as a coaching-style leader
"Challenging your thinking in a startling way, making you see even things you don't want to see."
MÅNNA'S BACKGROUND
Månna's interest in the impact of corporate culture and ethical leadership on people's well-being and organisational performance arose during her economics studies in economics at Åbo Akademi University, encouraged and challenged by Professor Emeritus Claes Gustafsson. After her studies, a leap into the deep end of the pool as a business leader in a growth company gave her the opportunity to test what she had learned and develop further.

More than ten years later, when Månna wanted to focus on leadership development and coaching, her diverse experience in responsible business roles was a valued background for coaching clients.

Since 2009, coaching has played an important role in Månna's career: individual, team and group coaching, in a variety of industries, situations and organisational levels, in Finnish, Swedish and English.
Since 2018, Månna has been an entrepreneur, a builder of good (work) life, with a belief in human potential as her red thread, and a joy of life as her driver. ❤️
Examples of Månna's recent coaching assignments:
Coaching a new CEO after an international acquisition
Coaching of a new COO in the context of an organisational change
Coaching of new Executive Vice President after an organisational change
Coaching a HiPo talent to grow into the leadership role, with a focus of e.g. interaction in challenging situations, and active inclusiveness in a diverse team
EDUCATION AND CERTIFICATIONS
Master of Economics, Åbo Akademi University, 1997

Brain-Based Coaching Skills, NeuroLeadership Institute / ICF, 2010

Team Coaching, NeuroLeadership Institute / ICF, 2010
Advanced Coaching Skills, NeuroLeadership Institute / ICF, 2012

Executive Coaching, NeuroLeadership Institute / ICF, 2013

WorkPlace Big Five, sertifioitu valmentaja

Insights Discovery, sertifioitu valmentaja